The Nuanced Beauty Of Natural Color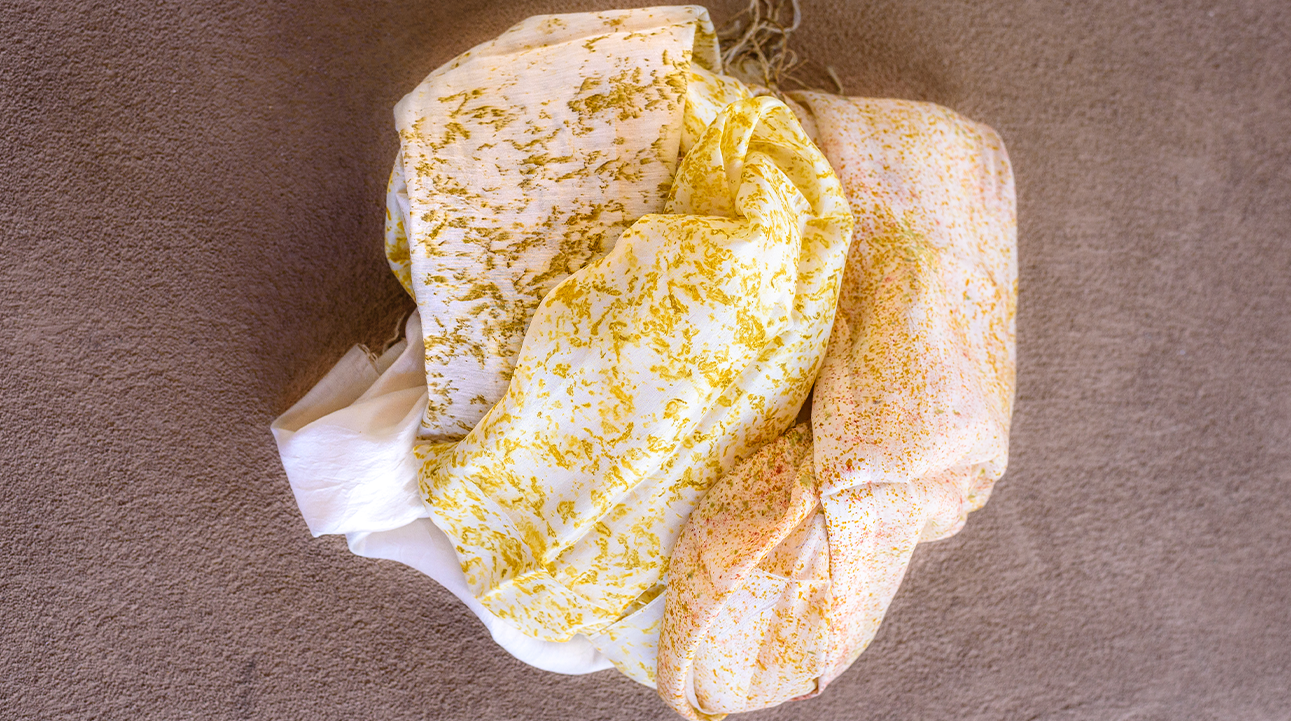 He goes on further to say that natural dye is an open avenue for creativity. At a time when we are turning to personalization and looking for products that are honest, authentic, and sincere as well as ways in which we can express ourselves creatively and stand out, using natural color creates spontaneous unpredictability, and unevenness, imbuing character, turning what could be considered an everyday, run of the mill product into something more unusual, artistic, and uniquely crafted.
The movement to natural color is not only about creativity, it is also about ensuring the health of the planet and for us as citizens, learning to live in cooperation with nature, rather than encroaching and destroying the natural eco-system that feeds us. The nature of the materials and the sources of the material by which we derive natural color is a replenishable resource. It is a close to the earth process using edible chemicals which can be composted, adding to the health of the soil in which it is grown.