At Pantone Color Institute, we unite the science and emotion of color
Recognized globally as a leading source of color expertise, Pantone Color Institute provides color insights and solutions; collaborating with our clients to strategically address color challenges and develop a color and design approach consistent with their brand vision.
Pantone Color Institute can guide you through the development of a color strategy that fits your company's unique needs in the following and more:
• Color trend forecasting
• Brand color development
• Custom color solutions
• Product palette selection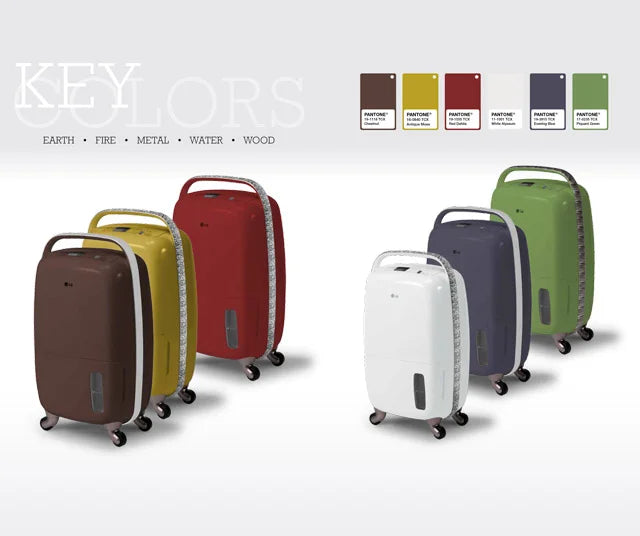 Color Consulting Services
DEVELOPING BRAND AND PRODUCT COLOR STRATEGIES
Color is a critical element of the design process, increasing brand recognition by 87% and influencing up to 85% of product purchases. Pantone Color Institute provides trusted color leadership. We can develop a comprehensive set of solutions that leverages the power of color, increasing color confidence and achieving brand goals.
Pantone Color Institute solutions include:
• Defining the Right Brand Color
• Brand Color Standards – Accuracy and Achievability
• Brand Color Stories – Tying Color Psychology Messaging to Brand Values
• Bespoke Palette Development – Brand and Product
• Color Workshops and Presentations
LEARN MORE
Color Trends + Education
Explore Color's Changing Landscape
Pantone Color Institute offers a range of color trend forecasting publications and educational color books which provide unique inspiration and insight. Our PANTONEVIEW and VIEWPOINT COLOUR trend books spotlight macro design trends and their influence on color, material and surface finish application across lifestyle design and market specific 6 – 24 months ahead. Our collection of color education books contains significant color learnings, explore color fundamentals, color messages and meanings, and how color can be used to create a mood or evoke a feeling as well as the role of color throughout history.
• PANTONEVIEW and VIEWPOINT COLOUR are the only trend forecasts where color comes first
• VIEWPOINT COLOUR is the only global magazine singularly devoted to color for design professionals
Learn More About Our Color Trend and Education Books
Our collection of color education books contain unique color insights and explore the fundamentals of color, color messages and meanings, and how color can be used to create a mood or evoke a feeling, as well as the role of color throughout history.
The Nuanced Beauty Of Natural Color "It's time for us to deepen our exploration of color, fibers, and ways of making, and to evolve our consuming habits around clothing and...

The Nuanced Beauty Of Natural Color "It's time for us to deepen our exploration of color, fibers, and ways of making, and to evolve our consuming habits around clothing and...
Meet Our Color Experts
Our color experts serve clients all around the world, touching every creative discipline and every level of the marketplace.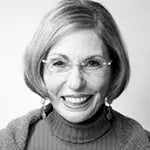 LEATRICE EISEMAN
Executive Director of the Pantone Color Institute, Lee has helped many companies to make the best and most educated choice of color for product development, brand imaging, interior/exterior design or any other application where color choice is critical to the success of the product or environment. The author of nine books on color, Lee is widely quoted and is recognized by Fortune Magazine and the Wall Street Journal as one of the most influential people in the world of color.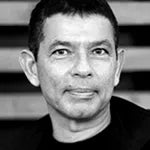 DAVID SHAH
David Shah is the publisher of Metropolitan Publishing BV (Textile View Magazine, View2, Viewpoint, PANTONEVIEW Colour Planner) as well as owner/director of DRS Consultancy BV, a specialist company creating fashion, lifestyle concepts and future strategies for private label men's and women's apparel. David is currently Associate Professor at ARTez, Arnhem, The Netherlands, responsible for the course on branding and marketing, and is Associate Professor at Renmin University, Beijing. He is also a peer member for the CBI Ministry of Foreign Affairs in The Netherlands.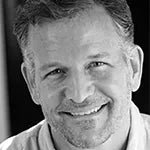 KEITH RECKER
Keith Recker, co-author of Pantone: The Twentieth Century in Color, is the founder/editor of HAND/EYE Magazine, a print and online publication that explores the nexus between art, craft, design, philanthropy and enlightened consumption. Keith was Vice President of Home Furnishings at Bloomingdale's, Gump's San Francisco and a director at Saks Fifth Avenue. He has also worked in the non-profit world as an executive at CARE International and Aid to Artisans, and on the boards of Art in General, The Quiet in the Land, the Santa Fe International Folk Art Market and the Global Center for Cultural Entrepreneurship.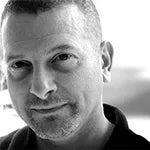 TOD SCHULMAN
Tod Schulman is Creative Director of the PANTONE Color Institute. His career spans over 35 years in product development at companies including Bloomingdale's and Burlington Industries, where he served as Fashion Director and Director of Merchandising. As Vice President of PANTONE Fashion + Home, Tod was instrumental in the re-branding of the product line. Tod also served as Vice President of Product Development at Myron Corporaion, a promotional consumer products company.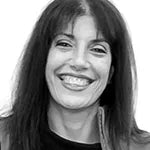 LAURIE PRESSMAN
Laurie Pressman leads the business and creative strategy for the PANTONE Color Institute and the PANTONE Fashion + Home product line. She has over 20 years of experience in product development and merchandising for fashion and home furnishings brands and retailers including Federated Merchandising Group (currently known as Macy's Merchandising Group). Laurie currently sits on the Home Products Board at Fashion Institute of Technology and the Fashion Advisory Board at Savannah College of Art and Design.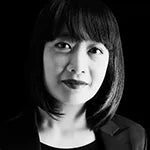 LAN VU
Lan Vu is a renowned trend authority and forecaster with 30 years' experience in the beauty and fashion industries. She is the Founder & CEO of BEAUTYSTREAMS, the go-to trend source for the global beauty industry. Leading companies on six continents rely on BEAUTYSTREAMS for color, marketing, product development and consumer insights. Her unique background – born in Vietnam, raised in the States, and living in France – give her an innate understanding across different cultures. Lan is an industry visionary that is regularly quoted in international publications.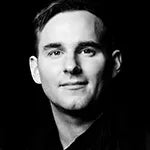 MICHAEL NOLTE
Michael Nolte is a respected color forecaster. As Creative Director of BEAUTYSTREAMS, he consults for beauty companies worldwide, including L'Oréal, Estée Lauder, Lancôme, Maybelline, Wella, Sephora, Fresh, Clio, among many others. Michael is the official BEAUTYSTREAMS delegate, representing the USA, for Intercolor, a non-profit consortium of color experts from 17 countries. In addition, Michael is a sought-after speaker at beauty industry events worldwide.
GET STARTED WITH THE PANTONE COLOR INSTITUTE